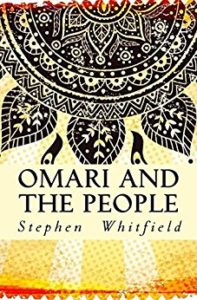 Grit and action amidst instability and uncertainty.
'Omari And The People' is a delightful, entertaining tale of a skilled, rich thief 'Omari', whose decision of starting a new life swept him off his own feet, making him a heroic leader fighting adversities for displaced people.
Author Stephen Whitfield, uses his natural instincts of a capable writer by superbly crafting out an incredible heartfelt tale of loss and perseverance, that kept imagination fresh and fluid as the plot continued to unfold with a lot of different character of diverse personality. Despite the obvious urgency in the pace of the story, author does an amazing job of describing in great details the surroundings that paints characters world vividly.
'Omari And The People' is ultimately a gripping tale of grit and action amidst instability and uncertainty, narrated in an impressive way with the mastery over expressions to provide an immersive audible experience.
Author Stephen Whitfield's book is bound to grab attention of those looking for exquisite imagination and endearing character which are sure to resonate with them long after the last chapter of 'Omari And The People'. Well written with wondrous adventure and fantasy this masterpiece is highly recommended.