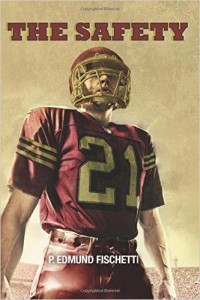 Great read for sports lovers
'The Safety' by Author P. Fischetti is an extremely interesting read based on the Football game with a strong storyline revolving around the life of a young wanna-be football player 'Guy Finelli' whose ambitious world of being a successful athlete is turned upside down after the breaking news of the murder of his ideal Washington All-Pro safety Sean Taylor, leaving Guy Finelli depressed for months at the mercy of drugs.
Author Fischettis' novel is a wonderful weave of emotions and relations with a perfect moral given by the life of Guy Finelli's struggle in fighting his way out through the obstacles to fulfill a family dream of being a Football player.
Apart from being a captivating story and adventure of Guy Finelli 'The Safety' has been a great knowledge provider regarding the game of Football to all those readers who are not familiar with the game. Highly recommended to all Football lovers but for sure those looking for something new and realistic in the genre of fiction wont regret this engaging and well written novel. Its a must read for all!