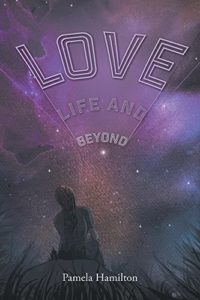 Impossible to resist, a moral driven family saga.
'Love, Life and Beyond' is a thoughtful, well plotted yarn that will evoke self acceptance and reawakening through an intriguing contemporary fiction with an emphasis on racism, family bond and discrimination.
Rebirth of racist Anne in the body of Nova- a black girl is a second trial of Anne's soul on earth with a purpose to correct all the wrong with the right Anne has done through hatred to blacks in her past life. As the narration unfolds, the story of Anne's previous life makes Nova navigate the complexities of racism and identity. Her courage in facing abusive display of behavior from Anne's grandchildren is commendable as she stands strong on her morals and values.
Author Pamela Hamilton's 'Love, Life and Beyond' is a compelling tale mingled with wit and wisdom that showcases the brutal and honest account of social ugliness of racism and discrimination against ones region and skin color. Author is an excellent observer as keeps her novel firmly planted in the everyday realities. Those who enjoy a mix of fiction with an exquisite, incisive & profound exploration of life's realities are sure to fall for this novel. It is impossible to resist authors moral driven family saga. Highly recommended.