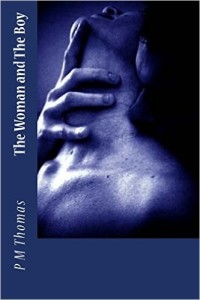 Bold and Beautiful- thought provoking.
'The Women and The Boy'- how much of erotica read can one absorb and deal with or enjoy and up to what extent? There has to be some genuine amount of depth to the novel to keep you going. This is exactly where this amazing novel did wonders for me, it was simply an amazing, sensual, romantic and extremely erotic book with thought provoking and refreshing story line of romance and betrayal of a 40 year old appealing women and a handsome young boy of 18.
Author P M Thomas has proved himself as an amazing writer who is naturally blessed with the talent of bringing out burst of emotions in his readers by just keeping his write simple, straight forward, fast paced at the same time captivating and mesmerizing them by triggering the right string of heart, mind and soul with his very expressive dialog and thoughts used in the tale. Sudden twists in the story brings out the realistic and natural feelings of the human race, making it easy for readers to connect with the life-like characters.
'The Women and The Boy' not only entertains its readers from the very first page till the very end but also engages them to learn and absorb a thought- "if you've been hurt by a wound heal it. No wound can withstand the healing power of the human spirit."
I'd love to highly recommend this wonderful piece of talented write by author P M Thomas to all and esp. to mature readers. just read and cherish every bit of 'The Women and The Boy'.