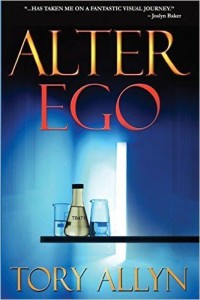 Fiction close to reality!
'Alter Ego' by Tory Allyn is an extremely thrilling murder mystery with a lot of suspense where we have an FBI special agent 'Jack Wellington' who has an interesting assignment of solving three suspicious murders of three people who have some thing in common ( thats what Jacks gut tells him).
Author Tory Allyn has a well planned and perfect plot where all three murdered characters are different from each other like one is a male, one is a mix of male & female characteristics and one of the victims is a high profiled son of the Governor. As our hero FBI man Jack Wellington is extremely busy and engaged in solving the murders, missing and mystery his problem is elevated by journalist 'Simone Wellington' who publishes the news of 'Governors missing son.'
The novel gets very captivating from line to line with every chapter ahead, which will keep its readers glued to the book. There are many other characters and detectives which make the story more dense and interesting.
Author Tory Allyn has weaved his talent of knowledge and imagination into a wonderful suspense thriller which can be made into a perfect mystery movie in future, all the characters are simply a fine work of imagination as if they are a reality and not a fiction.
I would highly recommend this interesting book to all and esp to those with interest in the genre of suspense-mystery thriller. I can bet once you start the book you cannot be at peace until you reach the last page. Its surely a must read!!