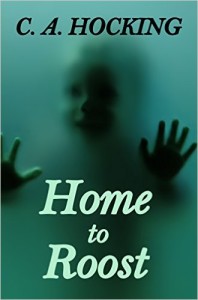 Dark, dramatic fiction.
'Home To Roost' by C. A. Hocking is a dark dramatic fiction connecting the lives of two women living life in contrast to each other. Commanding and manipulative Marian Hardwick is an ambitious and successful, self-centered women and Eve Warrender is a criminal, accused for murdering her two sons, imprisoned for the last six years under high security. The destiny will bring Marian towards Eve Warrender when she discovers that a secret of her past is to ruin her future and spoil her image for the coming elections.
Author C. A Hocking takes her readers through the hurdles of these two women's lives, plotting a fast paced gripping read, crafting characters that show complex ideas as they try to over come adversity.
'Home To Roost' is an impressive fiction that paints the world of characters so vividly that one can envision the situation faced by them. The captivating story-telling style is sure to keep readers interested throughout the book till the very end, revealing the dark thoughts and actions of the characters, unraveling the paths thrown into their lives by destiny.
This novel is an amazing work of well-imagined fiction, artistically woven into a hooking read which is sure to keep its readers interested to know more about Marian and Eve till the very last page.
The choice of picking 'Home To Roost' for an entertaining read with dark side to it can never be regretted. Highly recommended to all and esp. to mature readers.