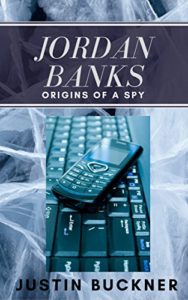 Extraordinary adventure of ordinary 'Jordan Banks'
Graduate from the University of Washington with dual masters in integrated robotics and nanotechnology, Jordan Banks is an extraordinarily intelligent geek living life on his own terms, barely making ends meet doing computer repair jobs in his suburban Seattle community when a breath taking beauty working at an ice-cream parlor in the mall 'Serena Morris' sweeps him off his feet by asking him out for a date in return of his humble service. While many things are not what the seem, Jordan Banks finds himself recruited by CIA to build a prototype for the government.
'Jordan Banks: Origins of a Spy' is a Sci-fi saturated with thrilling adventurous quests of discernment where Jordan and Serena will beat the odds of life's most mysterious situations and resolve enigmas. Author Justin Buckner demonstrates the power of simple words through fast paced entertaining narrative with snappy dialog and a diverse cast of well developed characters that are actively involved in the shaping of a multilayered modern day sci-fi thriller. A powerful page turner with gripping tale of grit and action amidst corruption and evil author Justin Buckner's book 'Jordan Banks: Origins of a Spy' is a sure recommendation to young readers and fans of the genre.