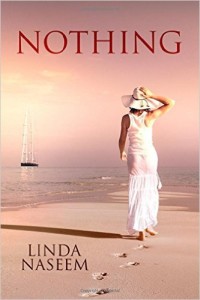 At the mercy of Meth!
Author Linda Naseem will leave her readers to envision the reality of life at the mercy of Meth through her fictional narration 'Nothing'.
Beautiful, loving relation of marriage turns into a nightmare for the 35 year old attractive, Annie Wickman when the man of her dreams, her fun loving husband Cleo turns into an abusive, violent monster at the addiction of 'Meth' or Methamphetamine forcing Annie to run away from the offensive outburst of emotional and physical torture given by the addict on daily basis and Cleo looses his family life, his job to the demon of addiction and is left homeless to roam about barefoot, struggling to get rid of his addiction with a desire to get Annie back in his life.
'Nothing' is a very well thought out and plotted novel with many life like characters who surround the life of Annie and Cleo influencing them in many ways and giving its readers a glimpse into the life of addicted people and those effected by their behavior.
Author Linda very smartly and skillfully educates her readers through her literary fiction about some of the reasons why people become addicts, why they stop using Meth and sometimes why they don't.
This very touching and engrossing read deserves to be widely read for its sheer beauty of showcasing the very truths of life of & after addiction. Highly recommended!