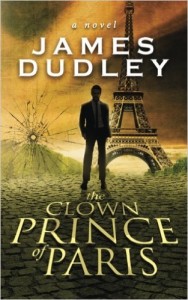 Roller-coaster ride of danger and humour.
Author James Dudley skillfully plots a humorous yet full-of-puzzles-to-solve thriller based in the year 1954 in Paris. Moving at a breakneck pace with captivating narration 'The Clown Prince of Paris' unfolds intriguingly into a believable read with true political events thoughtfully entwined with the fascinating life story of an upcoming comedian character of Tommy Malloy who gets trapped unknowingly in a deadly web of international espionage and conspiracy with only his 'wits' at his rescue.
Author James Dudley has vividly detailed settings entwined with intricately developed political situation to create an exceptionally immersive reading experience. With numerous complex characters, author has done a remarkable job at bringing each one to life and it was very hooking to witness as the protagonist is masterfully thrown into situations intriguing enough to keep one engaged and at the edge of their seats.
'The Clown Prince of Paris' is definitely a thriller that is at once complex, surprising, full of well paced action and rich colourful details that are enriched with diverse appeal and is sure to be appreciated by a wide range of young adults and adults. Those interested to join Tommy in a roller-coaster ride of danger and humour, this gripping read is a sure recommendation for them.