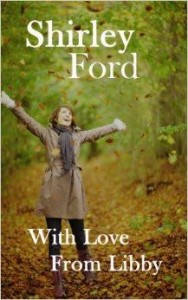 An excellent read!!!
This book is a tale about a girl Libby who always wanted to be a police woman, from her childhood, in process of pursuing her career she meets Jack, who seems very promising as good life partner but the very day Libby gets married things drastically change and her married life turns out to be a complete nightmare. Jack changes from a loving man to a very insensitive, dominating chauvinist and keeps abusing and suppressing Libby emotionally with his bulling nature.
In contrast to this Libby is blessed with Carol who is extremely caring and supportive true friend on whom she can rely upon in any circumstances.
The writer of the novel Shirley Ford has glued the readers to the book to keep turning pages by a very realistic but slow and gradual changes and happenings in the characters life where Libby discovers her new talent of writing which is taken for granted by her family. The book keeps the readers wishing and praying for Libby to change and emerge from a bullied, unhappy and low self esteemed housewife to a confident successful woman with help of her friend and a new found loving man.
This novel is a very wonderful read filled with emotions and realistic portray of the characters life. I would definitely recommend it.!